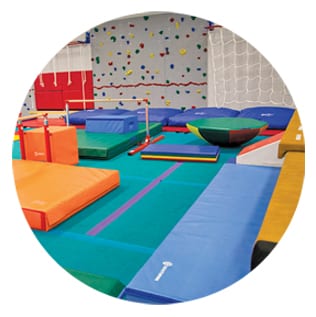 The Pediatric Movement Center
1045 Maryland Ave.
Hagerstown MD
The Pediatric Movement Center (PMC) is a pediatric therapy clinic and sensory gym located in Hagerstown, MD, providing skilled physical occupational, and speech therapy services, as well as a wide range of group exercise, social, and support classes.
The Pediatric Movement Center officially opened on March 6, 2017. We are truly humbled by all of the support we have received from our local community. Together, we are able to empower and inspire our youth to achieve new feats. Our team of qualified physical, occupational and speech therapists, with over 50 combined years of experience working with pediatric clients, treat adolescents with a myriad of diagnoses, including autism.
Autism is a spectrum disorder caused by different combinations of genetic and environmental factors. Autism is characterized by challenges with social skills, communication difficulties, repetitive behaviors, as well as by unique strengths and differences. Our goal at The Pediatric Movement Center is to support individuals with autism and their families and build upon their individual skillsets.
Our clinic was designed specifically for children with autism and and sensory processing disorders. Treatment at the PMC is offered in an interactive, neurologically-centered sensory environment featuring rock climbing walls, therapeutic swings, balance and a multi-sensory calming room. The use of our mutli-sensory calming room improves the attention and self-regulation of our clients, prompting better responses to gross and fine motor tasks. Similarly, the use of our multi-sensory calming room has also proven to be very motivating to our pediatric increasing their desire to explore a new environment and try new tasks!