Upholstery Cleaning
Clean | Deodorize | Protect

Residential & Commercial Upholstery Cleaning
Professional Sofa Cleaning, Upholstery Cleaning, & Furniture Cleaning Services
Not all fabrics are the same, and different fabrics require different cleaning methods. We carefully consider the type of textile that needs cleaning, and make our recommendations based on your unique needs. 
Get prepared for your price quote by getting as much information below before you contact us.
1) Size of the Furniture?
i.e. 2/3 cushion couch, oversized recliner, etc.
2) Fabric Type?
Not sure?
We can help – just call.
3) Removable Cushions?
Thinking of couches and love seats, of course.
4) Special Conditions?
Spots? Family heirloom? Yellowing? Let us know.
5) Pet or Other Odors?
Be prepared to qualify the odor level on a scale of 1-10.
6) More to Clean?
We offer quantity and multiple service discounts.
Upholstery Cleaning Services in Hagerstown MD, Frederick MD, Martinsburg WV, Chambersburg PA and surrounding areas.
Upholstery, the padded fabric on furniture, comes in a variety of forms. Popular upholstery materials include leather, wool, acrylic, cotton, polyester, silk, rayon and linen.
We provide upholstery cleaning services in Washington County, Frederick County, Berkeley County, and southern Franklin County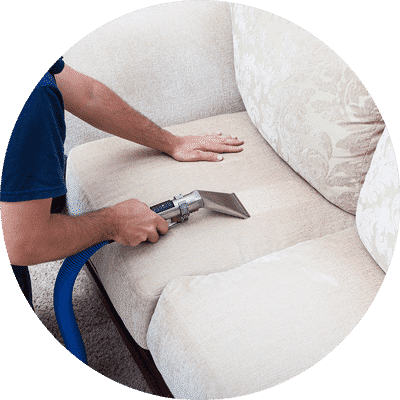 How Do We
 Deep Clean Upholstery?
We are not a "spray and go" kind of cleaner. 
We are expertly trained and experienced to handle any situation. There are many different "species" of Fabrics and Upholstery which all require their own unique type of cleaning method.
Some cleaners use the hottest setting and the harshest chemicals on everything they clean. Why? Because it's 1) cheap and 2) their uneducated on the proper cleaning methods and chemistry. 
Our 8 Point Upholstery Cleaning Process
1)

Pre-Inspection & Client Review

When our Cleaning Technician arrives he will review your order and inspect the pieces of furniture to be cleaned. He will address your areas of concern and take note of the content of your fabric and soiling conditions advising you of any possible permanent staining.
2)

Area Preparation

We take the time to prep the area in which the furniture will be cleaned. Whether your furniture sits on carpet, hardwood or tile the floor will be protected. The AmeriClean's Cleaning Technician will also move the piece away from the walls and surrounding furnishings to eliminate the possibility of damage or over-spray.
3)

Pre-Spray &
Pre-Spot

Soiled areas will be treated with a pre-spray and agitated with an upholstery brush as necessary to loosen the soil. Spots will be addressed with a pre-treatment that fits the criteria of the spot itself.
4)

Rinse & Extraction

After allowing the cleaning solution to dwell and giving it a little agitation with a cloth or brush, the fabric is rinsed and extracted in a safe and efficient method. Some fabrics require more heat to be cleaned while others can be ruined with anything other than cold water. The knowledge of how to clean the wide variety of fabrics is the key to being a professional expert cleaner.
5)

Re-Inspect & Re-Clean

If any spots or stubborn areas are not removed at this point, specialty spotting techniques are used. If the area is then considered a "stain" you will be informed by your Cleaning Technician.
6)

Fiber Protector

Most modern fabrics come with some sort of fiber protector applied at the factory. Normal use can wear the fiber protector away. In order to continue protecting your upholstery from stains and wear, experts and manufacturers both recommend having a fiber protector re-applied following every professional cleaning.
7)

Grooming

For certain fabrics, the fabric is lightly brushed leaving the fibers standing tall and prepared for drying. This provides faster drying times and it looks nice too. And, if you have Fiber Protector applied the grooming helps the Fiber Protector to cover every part of the fibers, ensuring proper protection.
8) 

Post-Inspection

We ask that you look over the pieces of furniture that have been cleaned with the Cleaning Technician. This is time for you to notice the job well done and to address any questions/concerns you may have. Our Cleaning Technician will be happy to answer any questions and re-clean any area you may have concerns about – no questions asked.
Deodorization & Fabric Protector in Maryland, West Virginia and Pennsylvania!
Get your carpet, area rugs and other fabrics deodorized and protected in Washington County MD, Frederick County MD, Berkeley County WV and southern Franklin County PA!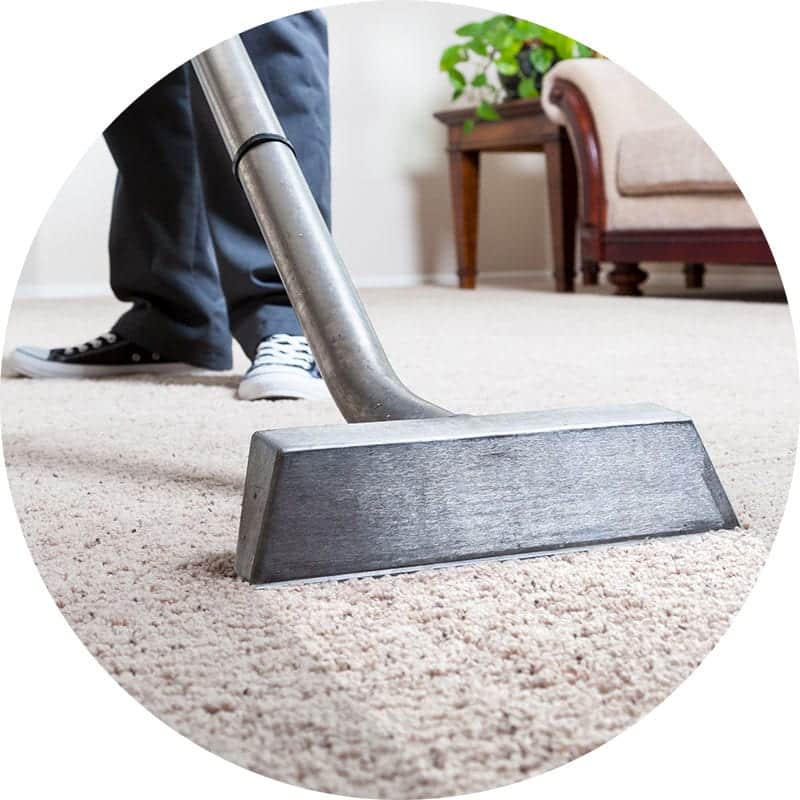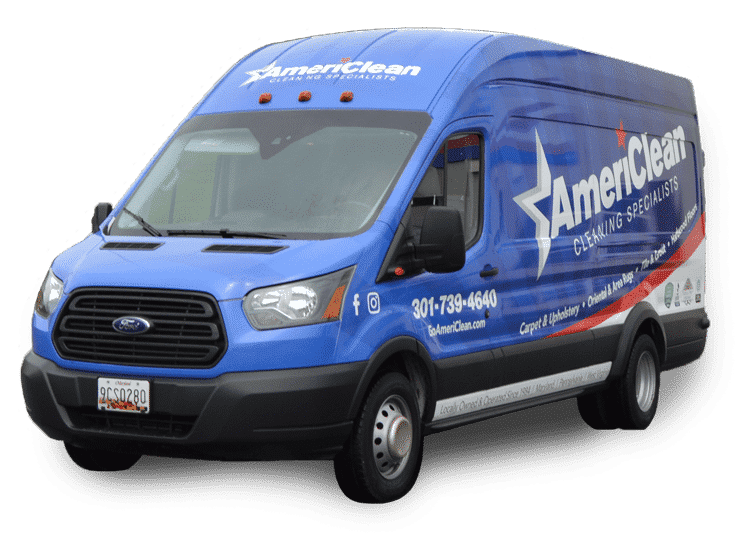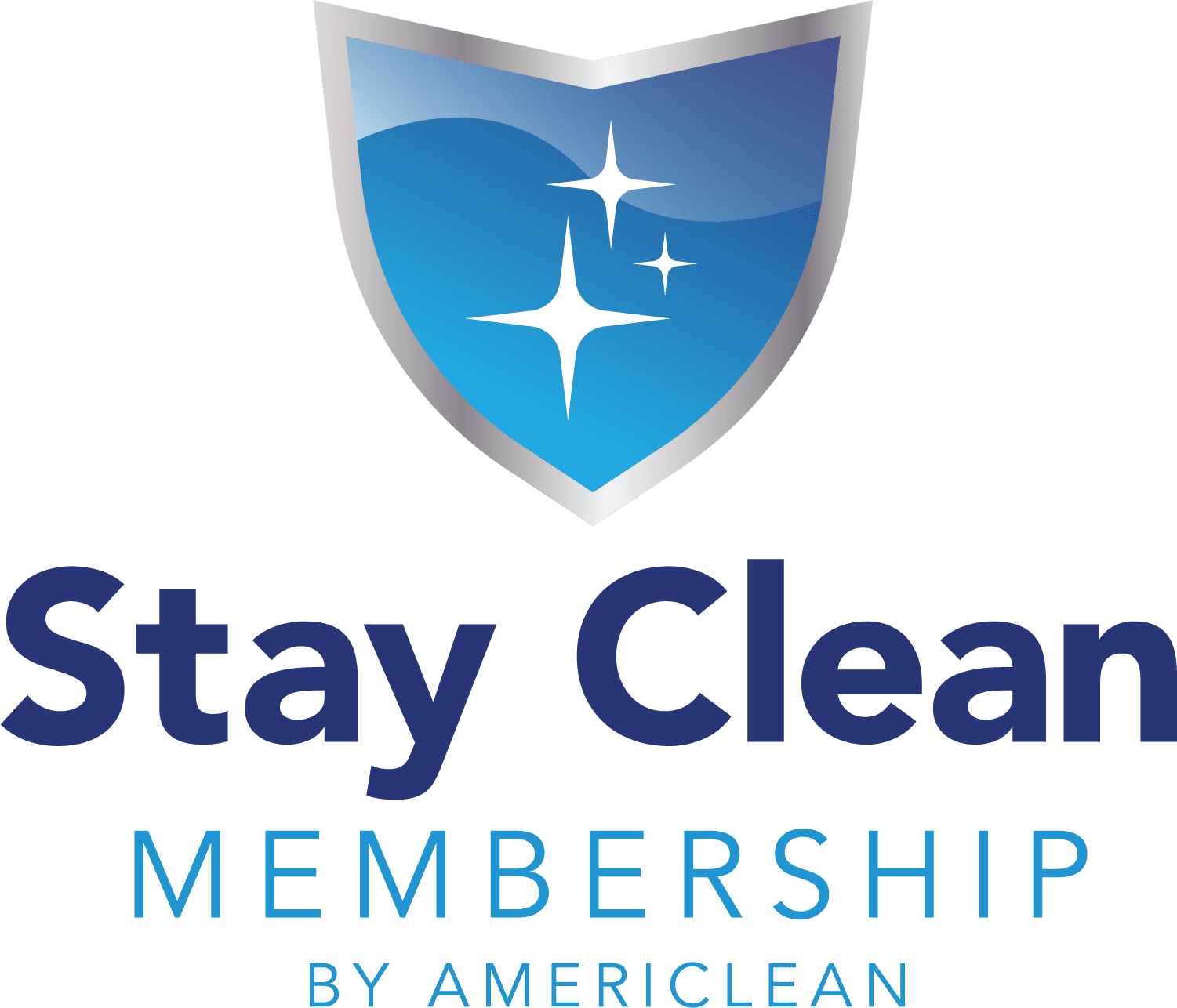 Do You Love the Feeling of a Clean Home?
Do You Want to Have Your Carpets, Rugs, Upholstery and Floors Professionally Cleaned More Often?
Ask us about our Stay Clean Membership and how you can potentially save up to 30% on your professional cleaning.
We Specialize in Cleaning
These Fine Textiles and Surfaces
Upholstery Cleaning Services Hagerstown MD, Frederick MD, Martinsburg WV, & Chambersburg PA
Call or Begin Your Quote Online